Sui Generis Takes Early Lead in CLB Fantasy Football League
by Jamison Koehler on September 14, 2010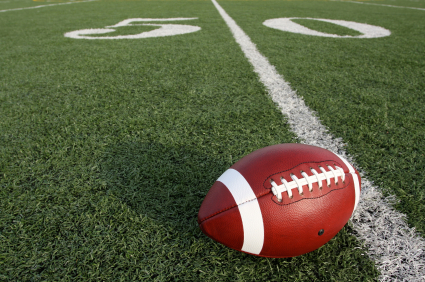 Congratulations to Nicole Black of Sui Generis, who is now first overall in the Criminal Law Blog (CLB) Fantasy Football League.  The lead went back and forth between her and Rick Horowitz of Probable Cause all weekend before Black was finally able to emerge victorious.
Horowitz gets this week's "Close But No Cigar" award.  While scoring more points than anyone else in the league, he had the misfortune of being pitted against Black.
Black is followed in Division 2 by Mirriam Seddiq of Not Guilty in second place and Tricia Bushnell of Evolving Innocence in third place.
Jeff Gamso of  Gamso for the Defense leads Division 1 with 108 points.  He is followed in that division by Brian Gurwitz of In Your Defense and Johnny Gardner of Law and Baseball.
The "Comeback of the Week" award goes to Seddiq.  She was down by 50 points late Sunday afternoon,  and came back to win her match 116 to 105.  The "Try Again Next Week" award goes to Gideon of A Public Defender who lost the closest match of the week, a 96 to 94 victory for Law and Baseball.  The "Are You Kidding Me?" award goes to Mark Draughn of Windy Pundit, who scored a miserable  36 points. He'll have to try real hard to replicate that score next week.
Division 1 (Win-Loss, Points)
Gamso for the Defense , 1-0, 108.42
In Your Defense, 1-0, 100.74
Law and Baseball, 1-0, 96.60
Liberty and Justice for Y'all, 1-0, 76.48
Koehler Law, 0-1, 106.36
A Public Defender, 0-1, 94.22
Mark Tanney, 0-1, 93.04
Chandler Criminal Defense, 0-1, 67.28
My Shingle, 0-1, 57.42
Division 2 (Win-Loss, Points)
Sui Generis, 1-0, 137.52
Not Guilty, 1-0, 116.78
Evolving Innocence, 1-0, 106.28
Austin Criminal Defense, 1-0, 96.78
Brucklaw, 1-0, 83.92
Probable Cause, 0-1, 130.90
Norm Pattis, 0-1, 96.68
The Trial Warriors, 0-1, 57.82
Windy Pundit, 0-1, 36.4