On the Traffic And Quality of a Website
by Jamison Koehler on August 18, 2010
Talking about website traffic numbers is almost like talking about how much money you make. People can volunteer the information if they wish, but you normally don't ask during the course of polite conversation. If your numbers are high, you can sound like you are boasting. If your numbers are low, well, people may not take you as seriously.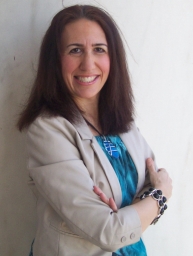 I have written previously about how I use Google Analytics to track traffic on this site. I can tell how many people visit which pages. I can tell where the traffic is coming from by city. I can tell how long readers stay on the site and how many pages they visit while they are here.  And so on.
Google Analytics also provides a rare insight into the traffic numbers of other sites. While I have no idea as to the traffic numbers of other website or blogs other than what people choose to tell me, I can tell how many visitors they send to this site every time they link to a page here.
I asked Niki Black of Lawtech Talk whether there was some rule of thumb as to what percentage of readers could be expected to click through a link to another site because, well, if anyone would know, I thought she would. While Niki said she wasn't aware of any such rule of thumb, you can imagine that the number would be roughly proportional to the number of total visitors to the linking site.
By this metric alone, Carolyn Elefant's MyShingle would appear to be the most robust site to have linked here over the last six months, which is the time during which I have been paying attention. Five or six days ago, she linked to a blog entry I did on starting a criminal defense practice right out of law school, and the number of people who have clicked through the link to my site has been over three times as many readers as have clicked through any other link.
Carolyn attributes this at least in part to the level of interest in the subject matter of my blog entry. Maybe so. There are undoubtedly other factors as well, including the prominence of the link and the number of other links included in the entry.
But the numbers still say a lot to me about the strength of MyShingle in terms of both sheer numbers and what Carolyn calls "stickiness."  People who come to Carolyn's site tend to stay there. They don't just read the latest entry; they go deep into the site, pulling up older entries of interest to them. The traffic she sends to my site doesn't peter out after a day or two, even though she has posted at least three entries since. Instead, the traffic is sustained.  The link continues to send almost as much traffic today as it did on the first day.
Carolyn runs a user-friendly and content-rich site which, based on the quality of the comments she receives, also attracts a lot of smart and thoughtful readers. They are, after all, lawyers. And when Carolyn alerts them to a site she believes they might find of interest, they tend to believe her.  She has that kind of credibility.