On Interrogation Techniques Used By Police
by Jamison Koehler on August 14, 2010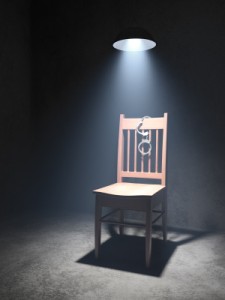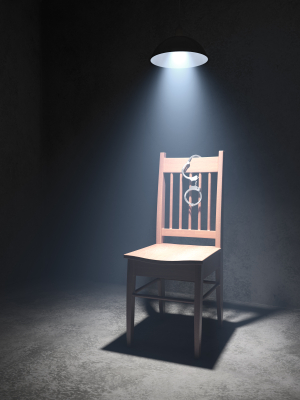 The "good cop, bad cop" routine has made for some pretty funny moments in film.  Think of Steve Martin in The Pink Panther trying to play both roles himself.  Or, to use a more recent example, think of Will Ferrell playing the even worse cop on The Other Guys: "I thought you said "bad cop, bad cop," he explains to Mark Wahlberg. The routine can be amusing; it can also be an extremely effective way for police to get people to incriminate themselves.
Virginia criminal defense lawyer Bob Battle has put together a clever and informative list of the tricks police use to get suspects to talk.  While the list is worth reading in its entirety, I have reproduced three of the tricks below so that I can add a little commentary of my own.
"Only Guilty People Ask for Lawyers"
I was going to say that only sophisticated people ask for lawyers, but this is not true.  It is amazing how many otherwise savvy people, thinking they can talk their way out of trouble, fall for this trick. Police officers are professionals.  They have done this many times before.  They know that innocent people also refuse to talk. If anything, they will respect you more for not falling for their trap.
"Let's Go Over This One More Time"
Police give you the impression that they are most interested in getting the facts straight, in making sure they have the whole story. In fact, they are giving you more rope to hang yourself, more opportunity to contradict yourself. Even minor details and inconsistencies can incriminate you. A couple of months ago, I watched the recorded statement of a client who ultimately told the same story seven different times.  The detective showed remarkable patience in taking the statement.
"Look, I'm trying to help you.  If you don't tell me what we need to know, then it's going to go very badly for you."
This is a variation of the good guy/bad guy routine. You are tired, hungry, and scared.  You want to go home. There is a friendly face promising to help you help yourself. The officer is not trying to help you; he is trying to get you to incriminate yourself. Because that is part of his job. And the best way to make sure things DO go badly for you is to play into this trap.  As someone said, nobody ever goes to jail for not talking to the cops.
I've said it before and I'll say it again:  Ask to see your lawyer.  Then shut up.  Really.