On A "Person of Interest" and Other Euphemisms
by Jamison Koehler on August 12, 2010
My father hates euphemisms.  A retired English professor, he is a purist when it comes to language.  He believes you should say what you mean to say.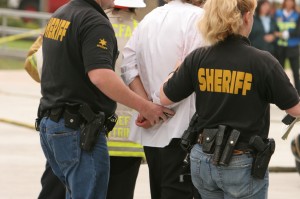 This distaste for euphemisms has sometimes led to discomfort on my part.  It makes a man I know to be open-minded and liberal occasionally sound like a bigot. For example, he hates the term "differently-abled" to describe people we might once have called "handicapped" or, worse, "crippled."  And he says so every time he hears the term. Loudly. It's not that he would prefer one of the latter terms.  It is that he feels that "differently-abled" is intellectually dishonest.
I thought of my father this morning upon learning that police have taken a man into custody in connection with the racially-motivated attacks in Leesburg. The police announced that the man is a "person of interest." I am not sure if this term is a substitute for what you would expect him to be called – "suspect" — or if it is supposed to suggest some lesser degree of suspicion. In any event, it is a euphemism.  The only reason the man has been taken into custody is that he is suspected of committing a crime.  We should call him that.  A "person of interest" suggests to me that the police want to find out about his hobbies or favorite football team on Facebook.