D.C. "John School" Prostitution Diversion Program Discontinued
by Jamison Koehler on August 16, 2010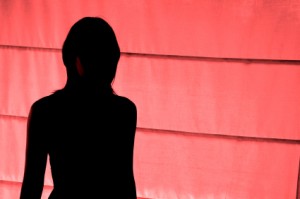 The U.S. Attorney's Office for D.C. has just discontinued the "John School" diversion program, effective August, 2010, for prostitution solicitation.  Prior to that time, people charged with soliciting a prostitute paid a fee of $300 and attended a one-day class on legal, health, and other risks associated with the offense.  While the prosecutor in Room 211 refused to provide a reason, there are rumors that the program ran out of funding.
Defendants who might once have participated in the John School program could be eligible to participate in either a Deferred Prosecution Agreement (DPA) or Deferred Sentencing Agreement (DSA).  Factors that would render a prospect ineligible include:  (1) testing positive for drugs, (2) former participation in a diversion program, (3) history of violent crime, (4) currently on probation/parole/supervised release for a violent or serious crime, and (5) being held on bond on another matter.
Under either a DPA and a DSA, the defendant would be required to perform 16 hours of community service at an organization that has been pre-approved by the U.S. Attorney's Office. Both programs would also require the defendant to stay away from the location in question and to remain arrest-free for four months.
The difference between a DPA and DSA is that in a DSA, the defendant is also required to plead guilty to the offense in order to participate.  The court refrains from entering the guilty plea and sentencing the defendant over the four-month period.  If the defendant successfully completes the terms of the DSA, the court allows the defendant to withdraw the guilty plea and the prosecution dismisses the charges.  If the defendant fails to complete the terms during the prescribed time period, the judge enters the guilty plea and proceeds to sentencing.
In a DPA, the prosecution gives the defendant a period of 4 months to complete the agreed-upon conditions.  If the defendant fails to comply, the defendant ends up back where he/she started; that is, facing trial on the charges.
As with all diversion programs, participation in either a DPA or DSA is solely at the discretion of the U.S. Attorney's Office.