Unauthorized Use of a Vehicle in D.C.: Man Masquerades as Metro Bus Driver
by Jamison Koehler on July 12, 2010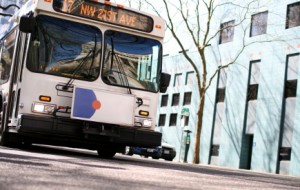 According to the Washington Post, a 19-year-old man wearing a Metro bus driver's uniform walked into the Bladensburg bus garage, got into a bus, and drove away. But instead of making off with the bus, the man drove the correct B2 route, picking up passengers along the way. It wasn't until he crashed the bus four miles into the route and fled that anyone was alerted to the fact that he may not have been legitimate.
The man, who told investigators he was simply fascinated with buses, has been charged with unauthorized use of a vehicle and fleeing the scene of an accident.
There are four elements to the criminal offense of unauthorized use of a motor vehicle in D.C.  The government must first prove that the person took, used, or operated the vehicle.  Second, the government must demonstrate that the taking/use was for the person's own profit, use, or purpose.  Third, the taking/use needs to be without the owner's consent.  Finally, the government must prove that the person knew that he or she was acting without the owner's consent.  The person does not need to actually steal or intend to steal the vehicle.
Motor vehicle is defined as any automobile, self-propelled mobile home, motorcycle, truck, truck trailor, or bus.  Unauthorized use of a motor vehicle is a felony offense punishable by a maximum fine of $1,000 and up to five years of imprisonment.