On Bringing in New Clients as a D.C. Criminal Defense Lawyer
by Jamison Koehler on July 23, 2010
I was in contact this morning with a former colleague at the Philadelphia public defender's office who eventually plans to go into private practice herself and who tells me she has always been impressed by my willingness to take the plunge. But, she told me, she has no clue about how you go about bringing in new clients. Below is the perspective of someone who has been doing this for less than a year.  My approach is still a work in progress. I am always open to suggestions.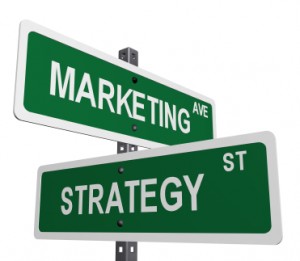 I should first note that I don't do any paid advertising.  I am not opposed to it.  I know that sometimes you need to spend money to make money and all of that.  It's just that I have tried it, it hasn't worked for me, and I eventually decided it wasn't worth the investment.
Last winter, for example, I spent $100 or so on an advertisement in the Washington City Paper that appeared for three months both on-line and in the hardcopy version available on the newsstands.  The ad generated a single phone call from a jurisdiction in which I am not licensed to practice.  I also spent $147 a month for three months to appear as one of three lawyers at the top of the Avvo DWI/DUI page for Washington, D.C.  That investment generated zero calls.
That said, the best way to develop a steady stream of clients, as everyone knows, is to develop a solid referral base.  I checked on the criminal defense lawyers I respected in Philadelphia and found that not a single one of them seemed to do any type of advertising at all.  They don't need to.  Referrals generate more clients than they can handle.
Most clients with enough money to hire lawyer will either already have a lawyer or will at least know a lawyer who can make the referral. Referrals also tend to be good clients. Because you have already been endorsed (pre-approved) by someone they know and trust, they are favorably disposed towards you even before they have met you. They are serious, and there seems to be very little of the tire-kicking that some lawyers complain about. In fact, some of my best clients have come in by this route, bringing with them some very interesting cases.  Thank you to the lawyers who have made these referrals. I have also gotten one client through the Legal Referral Service of Bar Association and have recently signed up a similar referral service run by the Virginia State Bar.  We'll see.
While I hope to eventually base my practice entirely on referrals, I am still relatively new to the D.C. criminal defense arena.  Still working to develop my reputation and referral network after only nine months of solo practice here in D.C., I am not there yet.  As a result, I continue to rely on this combined website/blog to bring in new clients.
I know there are many criminal defense lawyers who scoff at this way of bringing in business.  All I can say is that it works for me. I don't tend to get complicated or serious cases. It's hard to believe, for example, that a person charged with a very serious crime would hire a lawyer off the Internet.  But the misdemeanor DWI/DUI, assault, and theft cases I have secured this way have gotten me into court. They also pay the bills. And I have liked all the clients I have gotten this way.  Once we start working together on a case, it is irrelevant where the client came from.
(I should note that I have not spent a single cent on any of the private legal referral services or firms promising, in exchange for a hefty fee, to improve your website's Google ranking.  While there may be some lawyers who swear by these services, I don't see the value.)
Finally, I am still waiting to get onto the panel of lawyers in D.C. approved to take court-appointed cases.  I missed the deadline for applying for this panel by just a couple of months upon relocating back to D.C. last year, and I am told that the panel will not be reopening until next fall or winter.  The D.C. court system pays court-appointed lawyers very well, and there are many lawyers in D.C. who do nothing but court-appointed work.
While I hope to eventually get on the panel as a way to get more experience and to even out my flow of income, I will continue to emphasize the retained work.  The pay is better, and clients seem to prefer services they have paid for.  Such clients also tend to cooperate more with you in preparing their defense.
A boss once told me that the reward for good work is more work.  We'll see if I can be that lucky.