The Good, The Bad, And The Ugly On The Internet
by Jamison Koehler on June 8, 2010
A couple of days ago, my friend and colleague Mirriam Seddiq posted a very flattering piece on me on the Not Guilty blog.  Thank you, Mirriam. This is one of the many good things that have come about because of my presence on the Internet.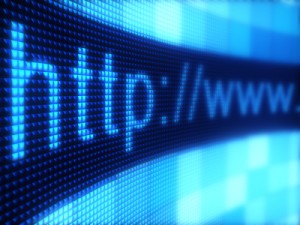 The same day that Mirriam's entry came out I also learned that someone has created a Twitter account using my name, my photograph, and my biographical information. This is one of the bad things. My response: You don't have your own name and your own information you might want to use?  I understand someone trying to impersonate Chad Ocho Cinco or some other famous person.  But me?  Really?
I was alerted to my alter ego on Twitter by someone who had either been offended or annoyed by something this other Jamison Koehler tweeted.  She checked out my website and saw that the two personalities did not seem to match.  So she emailed me.  Thank you.  It had been going on for over a month by the time I found out about it, with the fake Jamison Koehler now having 10 times as many followers as the real Jamison Koehler. Who knows how long it might have gone on had she not alerted me.
The tweets from this other Jamison Koehler aren't offensive.  They are just inane.  The most recent Tweet, posted 6 hours ago, was: "Really like the Wormhole!  Great coffee and Fritz Pastry donuts and muffins!  I mean . . . c'mon." Or:  "Hii twitterworld!  i've been gone for a way to loooooooooong time!  ;( but.  i'm back!"
I have passed along this news to Twitter with the hope that they will take action to delete the other account.  It strikes me that the imposter must be committing some criminal offense, such as identity theft.  I also think I must have grounds for a civil lawsuit.  In the meantime, I remain puzzled over a person who seems to have no identity of his or her own and who, despite the lack of anything to say, still seems to feel compelled to say it.
Potentially related to this is another piece of news, both good and bad.  Yesterday, in an unusual demonstration of affection and support for a fellow blogger, over 15 bloggers spoke out on behalf of Scott Greenfield by posting an entry with his name in the title.  This was the good news.  The bad news is why.  Since I don't want to publicize this any more by repeating the reasons here, I'll defer to Mark Bennett's entry on the same subject. As Bennett says, "The more the merrier." It's also comforting to be in such good company.
If that is the good and that is the bad, what is the ugly?   That's the easy part.  The ugly has to be Gideon of A Public Defender.  The guy looks like he should be dating the woman from Grant Wood's American Gothic.