Ode to Colin Samuels' Mother
by Jamison Koehler on June 19, 2010
Back in the days when I tried to write fiction, my greatest aspiration was to get a short story into the Best American or O'Henry anthologies of best short stories for the year. Alas, I was never successful. No nominations. No honorable mentions.  Not once. Not even close.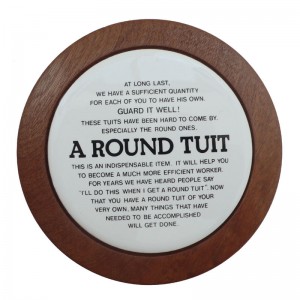 Given my need for outside validation, I was therefore very pleased to learn upon starting this blog that there is a similar anthology – a "best of" collection of sorts — for law blogging.  Specifically, through the Infamy or Praise website, Colin Samuels does a once-a-week wrap-up of the best blog entries in something he calls  "A Round Tuit."
I have to admit that the first thing I do every time Round Tuit comes out is to scroll through the blog entry looking for my name.  Only after I have done that do I go back and read the entire post.  Even then, I have to admit that I skim over some of the stuff that doesn't appear to be of immediate interest.
In so doing, I am reminded of the toast a friend of ours delivered many years ago at a book-signing party for one of those tell-all memoirs by an outgoing member of the Administration.  Our friend, who featured very prominently in the book, referred to the practice of checking the index first to see if you can find your name and then going directly to those pages.  There probably isn't a single person here today, he told the author in his toast, who has actually read the book through cover-to-cover. But don't be discouraged, he said, because between all of us assembled here today the entire book has in fact been read.
There has occasionally been some light-hearted lobbying to get a blog entry included in Round Tuit. I particularly enjoyed Gideon's tongue-in-cheek lobbying on Twitter a month or so ago to get one of his, shall we say, less than serious blog entries  — an entry titled "Every Day Is Caturday" — into Round Tuit.  There was also some good-natured kidding after the fact when it turned out that "Caturday", exemplary piece of criminal law blogging that it was, had not made the final cut.
The best strategy obviously for getting a blog entry into Round Tuit is to write an original and quality post on a topical issue of great interest. For those of us who may have difficulty meeting those qualifications, however, there are also other strategies. I have found, for example, that Samuels likes to juxtapose different bloggers' handling of the same issue.  As he himself wrote just last week:  "Each week (well, most weeks), the bulk of the posts gathered in these Round Tuits tend to fall into a couple of broad categories.  Sometimes it's a major case decided; sometimes it's a major event; sometimes the stars (of the blawgosphere at least) just happen to align and a particular subject inspires many."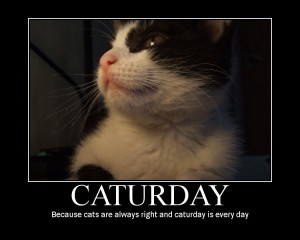 It therefore makes sense to write on a topic that other bloggers are also addressing.  A couple of weeks ago, for example, Norm Pattis posted an excellent piece on flat fees and hourly rates. I quickly typed out my own entry and, presto, Pattis' coattails were enough to carry me to Round Tuit glory.  I was so pleased Mirriam Seddiq said I acted like a high school student who had just made the honor roll.  But only because, I'm sure, high school students tend to be pretty mature when it comes to that type of thing.
Though still unproven, I am now developing another strategy for achieving Round Tuit fame and fortune:  shameless, Eddie Haskell-like flattery.  Samuels has mentioned that his mother follows Infamy or Praise and that she will occasionally link through to one of the blog entries mentioned in Round Tuit.  This tidbit of knowledge gives me a tremendous tactical advantage over my fellow bloggers.
You sure are looking great today, Mrs. Samuels.   Who does your hair?  And, my, what a fine job you did of raising your son.
This post may be no "Caturday" but I'm thinking my chances are pretty good.  Because, after all, what kind of son would Samuels be if he didn't include this homage to his mother?