D.C. Concludes Review of Faulty DWI Breath Test Cases
by Jamison Koehler on June 10, 2010
According to the Washington Post, the Office of the Attorney General (OAG) in D.C. has completed its review of 1,100 suspect DWI cases.  It has concluded that nearly 400 people were convicted of driving while intoxicated since September 2008 based on inaccurate results from the Intoxilyzer 5000EN breath test machine.  Over half of these people spent some time in jail, in most cases for at least five days.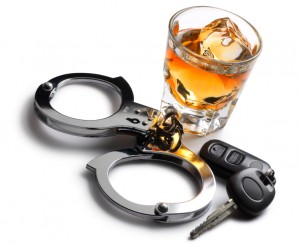 The Post article also sheds some light on how the problems were initially discovered.   It was apparently an outside consultant who first alerted the City in February to potential problems with calibration.  The review concluded that the officer in charge of maintaining the equipment had improperly set the baseline alcohol concentration levels against which the breath results of DWI suspects were compared.  The error resulted in a 20 percent higher showing for a driver's blood alcohol content than was accurate.
The flawed testing does not affect cases in which there was an accident or injury because blood or urine tests were also taken in those cases.  Blood and urine tests generally provide a much more accurate indication of blood alcohol concentrations.
The OAG has begun notifying drivers affected by the faulty breath tests, and at least one lawsuit has already been filed against the District with additional lawsuits expected.  According to the Post, the letters should also result in "requests for expungements, new trials and even deeper skepticism about the integrity of testing."
While the OAG has not specifically indicated how the new trials will be conducted without use of the breath test results, it will probably be identical to the approach taken with respect to open cases affected by the faulty tests.  In those cases, the government has withdrawn the DWI charges that rely on the breath test and proceeded on the driving under the influence (DUI) charges.  While the penalties for DWI and DUI are identical, DUI charges can be more difficult for the government to prove. They rely on police officer observations, field sobriety tests and other more circumstantial evidence of intoxication.