The "No Papering" of a Criminal Offense in Washington, DC
by Jamison Koehler on May 24, 2010
If you have had the misfortune of being arrested in Washington, D.C, the words "no paper" should be about the most welcome thing you can hear.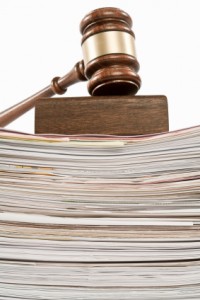 The two words could mean that the prosecution has decided that you never should have been arrested to begin with.  More likely, they mean that the government has decided it is not worth the time and trouble to pursue the charges.  Maybe the circumstances of the arrest are constitutionally suspect.  Maybe a key witness is refusing to cooperate.
Whatever the reason, "no paper" means that you were arrested but never charged with the offense.
You are very unlikely to ever hear:  "We're very sorry to have troubled you with this arrest.  How can we compensate you for your time and trouble?"  But it is probably not a wise idea to ask for an apology anyway. Although it rarely happens, the prosecution can always decide to resurrect the charges later.  Your major concern at the time of a "no paper" should be to determine whether or not you are eligible to have your arrest record "sealed."  (I'll have to do a separate entry on the sealing of  criminal arrests and records.)
The U.S. Attorney's Office in D.C. usually doesn't make the decision to "no paper" a case until a day or two before the arraignment.  You can tell who the lucky people are on the day of the arraignment:  They are usually the ones whose cases are called out first.