Attorney and Client, Passing In The Night
by Jamison Koehler on May 28, 2010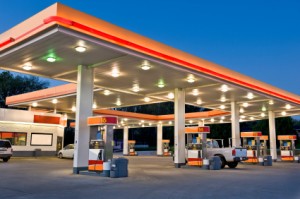 One of the major complaints clients had when I worked as a public defender was that, because the lawyers were shuffled around so much, the lawyer who ended up representing them at trial probably couldn't have picked them out in a line-up the day after.
It was a valid complaint.
We may well have known every single thing about their case – the allegations, their legal posture, their criminal history, etc. – but with that many clients, it was sometimes hard to distinguish one client's face from another.  That's just not what you had to focus on.
Knowing this, I always made a point of trying to connect the client's file with the client's face.  Because we used the horizontal system of representation (one lawyer would represent them at preliminary arraignment, another at preliminary hearing, and still another at trial), it was rare that you would encounter the same client twice.
But it did occasionally happen (the record for me was representing the same guy at three different listings).  And when it did happen, the advantage with respect to the recognition game was all ours. With the exception of felony cases, the client wouldn't know who he should expect to see upon showing up at the courthouse.  We, on the other hand, had the file.  If we had represented the client before, we could see our previous notations on the file.
Mr. Smith!  So good to see you again!
I was often surprised – and also a little bit dismayed – when the client had no recollection of who I was.  You mean you don't remember what a fine job I did of representing you at the last listing?
My mistake was doing this with a client who turned out to be suffering from paranoid schizophrenia.
"Mr. Williams" was charged with committing a series of car break-ins in my neighborhood, and I was working the intake room doing preliminary interviews when he came in.  Though homeless, he had taken three different buses to come to our office in Center City for the interview.  He wanted to tell us that he would not be needing a lawyer.  He would represent himself.
I thanked him for coming in, and, as I had been instructed to do in this type of situation, managed to talk him into providing us with an interview anyway. He had gone to so much trouble to come in. He might change his mind later.
A week or so later, I ran into him back at the A-Plus in our old neighborhood.  Mr. Williams, I said. Good to see you again!  I was proud of myself for being able to remember his name.  He looked stricken.
I never found out what happened with Mr. Williams' case, so I don't know whether he was finally able to represent himself and, if so, with what outcome.  But a couple of months ago, years after my encounter with him at the PD's office, I was back in our old neighborhood in Philadelphia when I saw Mr. Williams coming towards me on the sidewalk. He was wearing sun glasses so I couldn't tell if there was a flicker of recognition as we passed each other.  He continued on his way.  I continued on mine.