On the Effectiveness of Public Defenders, Court-Appointed Lawyers, and Privately Retained Counsel
by Jamison Koehler on April 29, 2010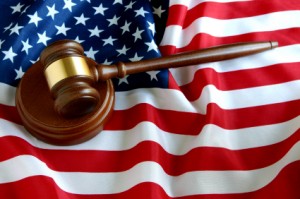 Clients often don't seem to understand the difference between public defenders, court-appointed lawyers, and privately retained counsel.  Who is your current lawyer, you ask the potential  client.  I don't know, he says.  I think he is a PD.  Well, does he work for the PD's office?  Or is he a lawyer on his own who was appointed by the court to represent you?  He has an office on D Street. Okay then, he is court-appointed.
A couple of days ago, a client asked me to enter my appearance in a case in which he was already represented by court-appointed counsel. I also made some calls this week to a public defender's office in Pennsylvania on behalf of a woman who was thinking about retaining my services on behalf of her brother. Having recently worked as a public defender, it was interesting to be on this end of the interaction.  And, I have to say, I had mixed feelings in both cases about entering my appearance.
If a potential client who is currently represented by the Public Defender Service in D.C. or the Defender Association of Philadelphia calls me, I tell the client, yeah, I'd be glad to take your money if you want to hire me, but I would stick with the lawyer you have if I were you.  The PD offices in both cities only hire capable and committed people.  These people receive a tremendous amount of support.  And, if a bad lawyer should happen to slip through the rigorous vetting process, they have people to monitor the situation and fire the lawyer before any real harm can be committed. The system, for the most part, works.
This is not always true when it comes to court-appointed counsel. Yes, some of the best criminal defense lawyers I know in both D.C. and Philadelphia continue to accept court-appointments. I remember sitting in a Philadelphia courtroom, watching the status listing for a case in which Barbara McDermott had been appointed. McDermott is a first-rate lawyer. The defendant wanted to hire another lawyer – who was also there in the room – but hadn't gotten all his money together yet to do so.   So McDermott was asking the judge for a continuance on his behalf.  None of us had ever seen this other attorney before. While well-dressed, he looked like he was right out of law school and didn't seem to know what he was doing.
A couple of other PDs and I sat there with our mouths open when the defendant asked the judge to substitute this guy for McDermott.  So did the judge.  "Sir," the judge said to the defendant.  "Are you sure you want to do this?  You have Ms. McDermott's services for free.  And I call assure you that Ms. McDermott is a fine lawyer who will represent you very capably."
That was an understatement.  But no.  The defendant insisted on the new lawyer, and eventually the judge relented and granted the continuance.  It was painful to watch.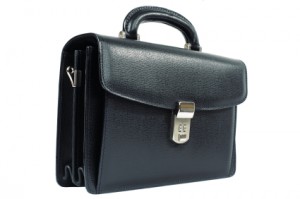 But not all court-appointed lawyers are Barbara McDermott.  Many of them are right out of law school accepting court appointments until they can transition into purely private work. Except for minimal oversight by judges and the bar, there is no vetting of these lawyers. And an ineffective court-appointed lawyer can create an enormous mess for many clients before it finally comes to anyone's attention.
So, again, I had mixed feelings about accepting these two cases.  In the first case, the defendant listed a number of ways in which he believed his court-appointed lawyer had failed him.  Even taking some of what he said with a grain of salt, I agreed with him.  I accepted the case.
In the second case, the case involving a public defender's office in Central Pennsylvania, I called the public defender assigned to the case. He was initially wary when I first told him why I was calling. But he relaxed immediately when I told him I was a former public defender. He knew that I understood the drill. We talked through the case, and it quickly became apparent to me that he was on the top of the case and knew exactly what he was doing.
I called the woman back and told her that I thought her public defender was doing a good job.  If she didn't agree, I was sure there are many fine lawyers in her area that could handle the case for her.  But it would be too expensive for her to have me travel up to Pennsylvania for every court hearing.  Besides, I wasn't interested in taking the case.
Public defenders don't always return your call the same afternoon.  And, to be fair, not all PD offices are great. I interned for one day during law school at a PD's office in one of the surrounding counties outside of Philadelphia before quitting.  I was appalled by what I saw.  I also had a colleague who told me he had worked at two other public defenders before coming to Philadelphia.  This must have given you a leg-up on the other new lawyers in your class, I told him.  No, he said.  In fact, he had to get rid of some bad habits he had acquired elsewhere.
But when it comes to commitment, experience, and trial skills, the big city PDs are pretty hard to beat.  And they don't cost you a thing.  If I were ever charged with a serious crime in Philadelphia, I would want a member from the Special Defense Unit there to represent me.
Theoretically at least, the marketplace should take care of the privately retained lawyers who aren't up to the task. Lawyers who can't handle client relations and who can't get results won't get referrals. They'll quickly go out of business without any interference from the bar.
As for the court-appointed lawyers, with only minimal oversight by the judges, this is, as far as I can tell, a crapshoot.  You might get a rising star.  You might get a Barbara McDermott.  You could also get a lemon.
More like this:
Why I Like D.C.'s Public Defender Service