On Blonde Justice and Blogrolls
by Jamison Koehler on April 20, 2010
Six months or so ago, I would have hardly known what a blogroll is. Today I am very honored to have been added to what must be one of the most coveted blogrolls in the criminal law blogosphere; namely, that of Blonde Justice.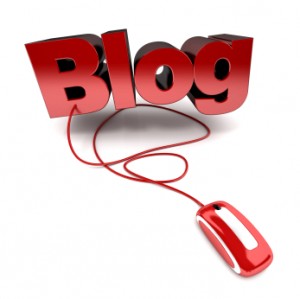 You can hardly go anywhere in the blawgosphere without coming across Blonde Justice. She is on other blogrolls. People write about her. She has inspired. She has been imitated. And throughout all of this, she has somehow been able to maintain her anonymity.
A while back, deciding to find out what all the fuss was about, I went back to her inaugural post and began to read. It was hard to stop. She is funny. She can poke fun at herself. You almost have the feeling you are reading what Bridget Jones would have written had she decided to become a lawyer.
Ms. Justice (as she often refers to herself) begins the blog with a fairly inauspicious entry on May 15, 2004 entitled "Momma's Got A New Blog": "This is pretty exciting. Finally, my very own, very anonymous blog. Want to know who I am? It's a mystery . . . I started an 'About Me' page, but it's very sparse for now. But for now, I'm just trying to get this up and running. Enjoy! I know I will. (Oh, and no, I'm not a Momma.)"
It takes her a couple of posts before she receives her first comment and a couple more posts to begin to find her voice. After that she is off. She provides just the right mix between the personal and the professional. We find out, for example, that she has a boyfriend, that she has an interesting relationship with her parents, particularly her mother, and that she likes to watch stupid T.V. shows.
One of my favorite entries is from 2006 in which she orders a gift for her mother from a catalog that never arrives and then calls the catalog company to complain:
I was stewing the entire time I was on hold. How dare they play Christmas carols as their hold music, when they obviously don't care if they completely ruin someone's holiday?
Finally, some poor young man somewhere answered and I was ready for him. I just let him have it. I know, again, not his fault. But, guess what, that's some of the crap you have to take when you work in customer service. Believe me, I take all sorts of crap for things that aren't my fault.
After a few minutes, and many, many promises that I would never ever receive another piece of mail from their crappy company, the poor young man tried to make his exit from the conversation.
"Well, thank you very much for your call, Miss Justice, and have a nice night."
"I WILL HAVE A NICE NIGHT! NOW THAT I'M OFF YOUR STUPID MAILING LIST!"

"Yes, Miss Justice, I've removed you from our mailing lists."
"GOOD! BECAUSE I DON'T WANT YOUR CATALOGS ANYMORE!"
"Ok, so, I've removed you from the mailing list. You have a good night."
"DARN RIGHT I'LL HAVE A GOOD NIGHT. NOW THAT I WON'T GET YOUR CATALOGS ANYMORE!"
"That's right, you won't get our catalogs anymore. Now, if there's nothing else I can do for you tonight . . . you have a good night."
Fine. Finally I let him off the hook.
"YOU TOO! GOODBYE! I'M HANGING UP! AND WHEN I DO, I'M NEVER GOING TO HEAR FROM OUR CATALOG ANYMORE!"
She intersperses the more personal posts with insights and stories from her life as a public defender, and, still funny and self-deprecating, it is here where I think she is best. She can take small incidents, small interactions with her clients, and make them sound poignant and meaningful.
One of my favorite entries – focused on the funny – is one in which we hear one end of a conversation with a client.
Double Jeopardy? No, it does not mean what you think it means.
No, that's ok, I don't care what you think it means, you're wrong.
No, really, you don't have to explain it to me, I know that you're wrong.
Seriously, you're still talking about double jeopardy? Believe me, double jeopardy comes up SO extremely rarely, I'm pretty sure that this case isn't going to be it. And when the issue is there, I'll spot it.
Wait, before you say anything else about double jeopardy, let me say one more thing. Double Jeopardy will not keep you from being arrested again for the same type of crime. Just because you were arrested for Grand Theft Auto five years ago, double jeopardy does not protect you from being arrested for stealing cars ever again.
No? That's not what you were going to say? Really? Ok, fine, tell me. Tell me why you keep repeating the words "Double Jeopardy" to me. And it better not have anything to do with Alex Trebek.
Wait for it . . . Wait for it . . .
Ha! Because you've HAD TO COME BACK TO COURT TWICE!?!? Aaaah, that's a good one. You're funny.
Ha ha ha! I can't stop laughing!
Wait, I can't hear you! I'm still laughing!
Regrettably, Ms. Justice has stopped posting much recently. Maybe she is busy at work. Maybe, after almost six years of posting, she has grown tired of the blog. Let's hope she comes back.