Koehler Law Extends Criminal Practice Into Northern Virginia
by Jamison Koehler on April 23, 2010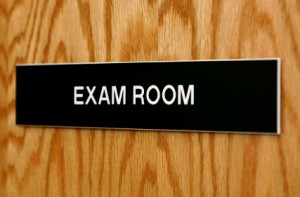 I woke up this morning to find out that I passed the February 2010 bar for Virginia.  Thank you to the readers here who first alerted me. Congratulations to those of you who said you also passed.
I will now be extending my criminal law practice into Arlington, Alexandria, Falls Church, Frederick, Clarke, Prince William, Fauquier, Stafford, Warren and King George Counties/Independent Cities.
The pass rate, according to the Virginia Bar Board of Examiners, was 57.2% for all takers and 66.7% for first-time takers.  Of the Virginia schools, Washington & Lee had the overall highest pass-rate with 81.3%, followed by Regent University with 80.0% and the University of Virginia with 75%.  The Appalachian School of Law had the lowest overall pass rate with 40%.
I wish I could remember the names of the people who sat near me during the exam to find out their fortunes. I did see that Kathryn Pearlman, the woman with whom I dissected every single question after the exam, did pass.  Congratulations to her as well.
I will be changing my website to add Virginia criminal law. The swearing-in ceremony is June 7 in Richmond. Prosecutors in Virginia have now been forewarned.