Simple Assault and Deferred Sentencing Agreements (DSAs) in Washington, DC
by Jamison Koehler on March 11, 2010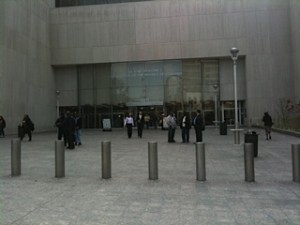 The standard diversion program for a first-time offender of simple assault is a "deferred sentencing agreement."  According to this agreement between the prosecutor and the defendant, the defendant agrees to plead guilty to the charged offense. The defendant then has a particular time period – usually 6 months to a year – to complete an agreed upon set of requirements.  Such requirements could include community service, an anger management class, a stay-away order, a fine to the Victim's Compensation Fund, and/or a written apology.
If the defendant successfully completes the requirements within the time period and does not pick up any new arrests, the defendant is allowed to withdraw the guilty plea and the prosecution dismisses the case. If, however, the defendant fails to complete his end of the bargain, he has waived his right to a trial and the court will enter the guilty plea and sentence him accordingly.
There are a number of obstacles to a DSA.  First of all, as with all diversionary programs, the DSA is entirely discretionary with the prosecution. Second, as in any case in which there is a victim to the alleged offense, the prosecution will normally not consider a DSA unless the victim consents.  Finally, the DSA requires the defendant to stand up in open court and acknowledge guilt.   Some clients, feeling falsely accused, might not want to do this.