On Legal Marketing and Blogging: A Newbie Offers His Perspective
by Jamison Koehler on February 5, 2010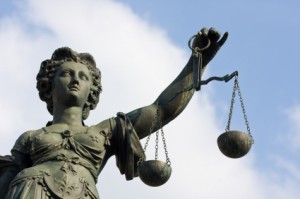 When I moved down from Philadephia to D.C. and opened my own criminal defense law practice, I decided to find out what some of the criminal defense lawyers I respected in Philadelphia did with respect to marketing.  So I went on-line to check out the websites of such Philadelphia lawyers as Brian McMonagle, Daniel Paul Alva, and Barnaby Wittels – guys I wanted to emulate — only to find that not a single one of them even had a website.  The same seems to be true for at least some of the most established criminal defense lawyers in D.C.  If you google Jon Norris, for example, you will pull up his LinkedIn and Avvo profiles but not a website.
The fact is, these lawyers don't need a website.  They don't need to market.  The business comes to them on the basis of their reputations, referrals, and contacts within the community.  That sounds great.  Unfortunately, it is a luxury that many lawyers setting up their own practices just don't have.
A colleague of mine at the Defender Association of Philadelphia went out on his own a couple of years ago.  I asked him about the experience.  He had plenty of clients, he said.  But he got tired of the marketing side of the practice – the need to visit the jails every weekend trolling for clients, the constant back-and-forth with clients to collect on fees.  At best, he said, he was spending about 50% of his time on the practice of law.  The rest of his time was devoted to finding new clients.  He didn't like it.  This was not why he went to law school.  After a year of pounding the pavement, he returned to the Defender Association where there are far too many clients.
There has been a lot of discussion recently within the blawgosphere about some of the more extreme forms of marketing some criminal lawyers use to generate business.  One such practice has been to hire a ghostwriter to write the lawyer's blog.
Carolyn Elefant, Mark Bennett, Brian Tannebaum, and Eric Turkewitz each have done very thoughtful posts on the topic, and the arguments they make are sound. My wife, who knows a little bit about legal ethics, was horrified to hear me suggest the issue might be debatable.  As for calling people out on it, she said exactly what Mark Bennett has been saying:  If lawyers themselves don't regulate the practice, who will?
Sorry about that, dear.  I stand corrected.
In addition to his own entries on ghostblogging, Scott Greenfield had some fun at my expense based on the commercial nature of this website and blog.  Specifically, he pointed out that my blog is integrated with my very commercial website and that my blog prominently includes my contact information.
Greenfield's criticisms were both fair and constructive.  And, when a number of people emailed me links to some of Greenfield's interactions with other new lawyers, I realized that he had gone easy on me.  Thank you, Scott.  As someone asked me, what are you complaining about? He said he liked you.  He said he liked your blog.  Don't be so defensive.  Don't be so thin-skinned.  Fair enough.
Apart from ribbing me, Greenfield's post also raised another issue which has been discussed extensively:  What is the purpose of a blog?  And to what extent can and should a blog be used to market a law practice?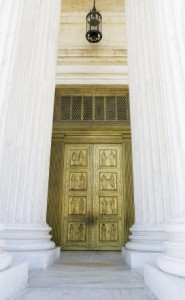 There are, as I understand it, at least two justifications for starting a blog.  When I set up my website last fall, my website guy encouraged me to merge my existing blog into the website.  The website, he told me, will send traffic to the blog and vice versa, and the combination will improve search engine optimization for both.  That sounded pretty good to me, and I agreed.
If improved Google rating is one reason to do a blog, a much more important purpose of a blog would be, as Elefant puts it in Solo by Choice, to keep yourself current in your practice area and to put yourself and your ideas out there with the hope of developing a reputation for sound writing and legal analysis.  I say "hope" because I know Greenfield often warns about putting yourself out there and developing a bad reputation.  In that case, says Greenfield, a bad blog is worse than no blog at all.
If the purpose of a blog is fairly straightforward, the other question raised by Greenfield's post – the extent to which a blog can and should be used for marketing purposes – is much more controversial.
Unlike lawyers with more established practices, I personally do not feel that I have the luxury of blogging for the sake of blogging.  Just like many other lawyers who are opening up a new firm, I find myself needing to devote every waking moment to the building of that practice.  If I cannot justify use of my time on blog as a marketing device, it is hard to justify use of this time at all, no matter how much I might enjoy it.
I understand this may be short-sighted.  It means that, in order to attract the type of people who might employ my services, I need to focus on local issues affecting criminal practice in D.C.  And it may mean, as Greenfield warns, that my blog will remain an "orphan" in the blawgosphere, one of the thousands out there that nobody reads.
But, even assuming I can come out of the experience without a ruined reputation, I am thinking about a local readership at this point, not a national one. I get phone calls and emails from people from all over the country who have come across my website or blog and who want to chat with me about a particular issue, usually a pretty obscure one.  As I complained to my wife this morning, don't they realize "free consultation" refers to potentially paying clients?  Complaints aside, I am usually flattered that they contacted me and, if I have a moment, glad to speak with them. But they are not my targeted audience.  As much I might like to opine on issues of broader interest, I need to be practical.  I need to pay my bills.
I am not concerned about contaminating the website with the contents of this blog.  I am not concerned that potential clients will come onto the blog and read things they don't like about me and, on that basis, decide not to hire me.  Through Google Analytics, I have a pretty good idea that most potential clients don't do much surfing. They come to the website or blog on an issue that interests them.  And then they leave.  Besides, if they see something on this blog that they don't like, they shouldn't hire me anyway.
I may need to revisit all of this in the future.  In the meantime, while my combined website/blog has not brought in a whole lot of new clients, the business it has generated has in fact been the difference between success and failure for my firm.  If I need to add a few key search terms to a title or post to draw in more readers, that's what I will do.  And if it means I need to sit on the sidelines of the blawgosphere for a while, that is fine too.