Requesting a DMV Hearing After a DWI or DUI Arrest in Washington, DC
by Jamison Koehler on January 8, 2010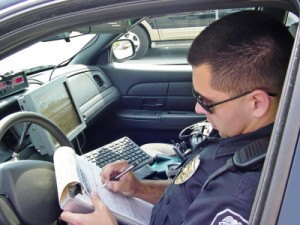 One of the collateral consequences of a DWI or DUI arrest in Washington, D.C. is the suspension of your driver's license pending the outcome of the criminal case.  In order to prevent this suspension, you need to request an administrative hearing within 5 days of receiving the "Official Notice of Proposed Suspension" from the D.C. Department of Motor Vehicles.
In most cases, the officer who arrests you will serve you with the notice of suspension.  You then have 5 days (10 days for non-D.C. residents) to request a hearing with the DMV's Permit Hearings Office.
There are two ways to schedule a hearing.  The first way is to do it in writing.  Specifically, you need to write a letter requesting a hearing to the Permit Hearings Office, P.O. Box 91980, Washington, D.C. 20090.  The letter must be received within the 5 days of the issuance of the notice of suspension. You will receive notification of your hearing date by return mail.
The second way is to appear in person at the DMV Adjudication Services at the Penn Branch Service Center, 3220 Pennsylvania Avenue, SE, Washington, D.C. 20019.  (Please note that the notices of suspension currently being used by most police officers mistakenly direct you to the Permit Hearings Office at 301 C Street, NW, Washington, D.C. 20001.)
You must bring a number of documents with you, including a copy of your driver's license, the Proposed Order of Suspension, and other relevant court documents.
The important thing to know is that the scheduling of the hearing should postpone a suspension of your driver's license during the pendency of your criminal case.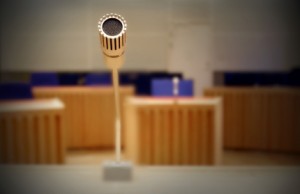 At the administrative hearing (in this case, a "show cause hearing"), the arresting officer will testify as to the circumstances of your arrest.  You will also be given the opportunity to tell your story.  The hearing examiner will then decide whether or not to:  (1) suspend or revoke your license, or (2) postpone a determination until the outcome of the criminal proceedings.
While not necessary, it is usually a good idea to have a lawyer represent you at this hearing.  Assuming the police officer appears, the officer's sworn testimony can provide your lawyer with a good opportunity to find out more about the government's case prior to the criminal proceedings.  For example, the lawyer can use any inconsistencies in the officer's testimony at the hearing to impeach the officer's credibility at a motion to suppress or at trial. At a minimum, your lawyer can assess the strength of the government's case against you with respect to the criminal charges.
Koehler Law stands ready to assist you in this regard.  Please contact Jamison Koehler at 202-549-2374 for a free, no-obligation consultation.